GoStudyLoans Partnered Auxilo Education Loan for Abroad Studies
Explore diverse ranges of Auxilo education loans for abroad studies through GoStudyLoans and let your career surpass monstrous height!
GoStudyLoans partnered with Auxilo education loans for abroad studies brings you a seamless opportunity to ensure your career is more flourishing than ever. With offices in multiple locations such as Mumbai, Delhi, Chennai, Bangalore, Trivandrum, Cochin etc, GoStudyLoans consultants ensure you get dedicated assistance in regards to your education loans. GoStudyLoans aided Auxilo education loans for abroad studies through GoStudyLoans can cover 100% of your expenses and let you study worry-free.
---
9
Reasons to Opt for Auxilo Education Loans Through GoStudy

1
Uniquely Designed Loans
GoStudyLoans loan offerings are unique because of the unfussiness. All the education loans are customized to meet the criteria of students.

2
100% Coverage
Auxilo Education Loan for Study Abroad through GoStudyLoans supports every facet of the students' learning expenses with uninterrupted disbursal.

3
At-Your-Door Services
GoStudyLoans consultants come right at your door step to help you with the loan process, making it hassle-free.

4
Unlimited loan amounts
GoStudyLoans partnered Auxilo education loans can cover upto 100% of your expenses abroad and can fetch you higher amounts based on credit profile.

5
University Choice
University choice matters for getting higher unsecured loan amounts. GoStudyLoans has collaborated with the best universities.

6
Repaying is easy
GoStudyLoans education loans come with easy and flexible repayment structure and offer competitive interest rates.

7
Comprehensive Loan Schemes
GoStudyLoans can help students with diverse ranges of Auxilo education loans for abroad studies through GoStudyLoans schemes that can save you both money and time.

8
Faster Loan Processing
Since GoStudyLoans deals with 1000s of education loans regularly, our dedicated consultants and financial credit managers work in sync to offer a faster loan processing time.

9
Lowest Interest Rates In The Market
With GoStudyLoans, students can take advantage of the lowest interest rates, which are usually 0.5% - 1% lower compared to other providers!
---
Worried about Educational Loan ?
Get Assistance for

Free
I agree to GostudyLoans terms and privacy policy
or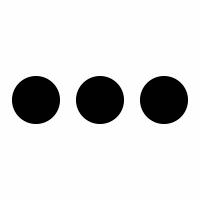 ---
Auxilo Overseas Education Loan for Abroad Studies Through GoStudy
The idea of having a foreign university degree is tempting for every Indian student and why not? Who doesn't wish to accomplish something extra or special if they are worthy of it? The good news for the Indian students is that they are all worthy and they can all fulfill their dreams of getting a foreign degree with the aid of the Auxilo Education Loan for Foreign Studies through GoStudyLoans. Expenses are the only obstacles in the way of students and their dream of studying abroad but not anymore. Today students have an abundance of options; the only need is awareness of where and how. Auxilo powered by GoStudyLoans is a pro-education NBFC registered with the Reserve Bank of India offering financial support to a wide network of students via their pioneering financial solutions such as Auxilo International Education Loan through GoStudyLoans and many others.

GoStudyLoans takes the load off all the finance aggravation with an ideal financial planning and timely monthly installments completion. They have full coverage for overseas education loans including travel, food, living expenses, tuition fee, etc with zero margin money. Another great thing about Auxilo Overseas Education Loan through GoStudyLoans is that there is no hassle of savings settlements or financing money from family. Students can save these options and right now they can borrow expenses independently from them. GoStudyLoans partnered with Auxilo also offers the opportunity to build a strapping credit score that will reinforce your future financial plans. Not just applying/getting a loan is easy with Auxilo but repaying is also convenient. They have different repayment plans which students can select according to their requirements. Students must use their education loan repayment calculator at the time of planning their overseas education. You can talk to our experts at GoStudyLoans for more information.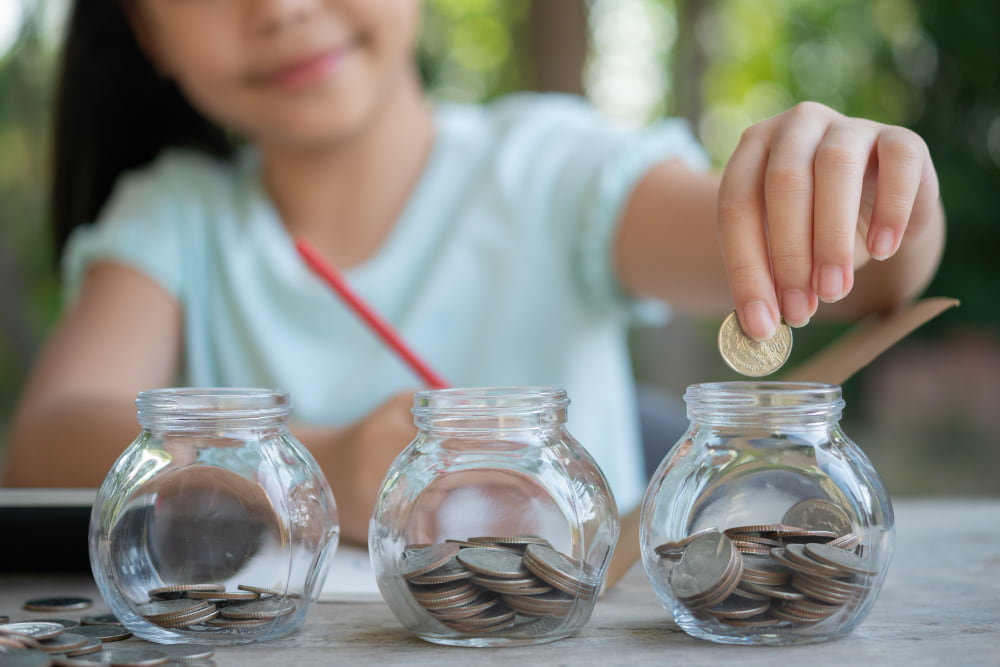 Auxilo Interest Rate For Abroad Education Through GoStudy
Auxilo Interest Rate Abroad Education through GoStudyLoans is one reasonable term on which Auxilo loans are the most preferred among Indian students. The maximum loan amount is INR 40 lakh for unsecured loans and INR 1 Cr for secured loans. Interest Rates of Education Loan at Auxilo for Abroad Studies through GoStudyLoans vary from 12.70% - 16.0% and there is no margin money and a hundred percent of expenses are covered. The loan tenure is up to ten years.

There are different factors on which the rate of interest depends such as
The applicant's academic profile
The co-applicants financial profile
| Type of Education Loan | Auxilo Education Loan Rate of Interest As Per Market | Auxilo Education Loan Rate of Interest Through GoStudy |
| --- | --- | --- |
| Secured Education Loan (USA) | 9.5% | 9.25% |
| Unsecured Education Loan (USA) | 10.25% | 10.00% |
| Secured Education Loan (Others) | 9.5% | 9.25% |
| Unsecured Education Loan (Others) | 11.75% | 11.50% |
There is a very basic formula used to calculate your interest rate.

The base rate of Auxilo + Spread

The spread is calculated considering the student's profile, an institution they wish to study and course and a few other factors might also be considered by Auxilo. The best way to get an idea of how much interest rate you will have to pay is to use the Auxilo interest rate calculator.
What Are The Costs Covered by Auxilo Education Loan Through GoStudy?
GoStudyLoans is a well-known name in India offering easy solutions and opportunities to students who wish to study abroad. They offer the most convenient borrowing terms such as an affordable Interest Rate for Auxilo Foreign Education Loan through GoStudyLoans. The process of acquiring a loan is fast and within just a week a loan is granted. There is no limit on overseas education loans with Auxilo through GoStudyLoans because they know studying abroad is not cheap. The loan covers living expenses, tuition fees, travel expenses, examination fees, food expenses, etc. There is no rule of any margin money with Auxilo and everything is covered under the loan. Moreover, there are customized loan options available because they know that different students have different requirements, and depending upon the country these loans can be customized. Auxilo overseas education loans are accepted in more than twenty countries and some of them are:
United States
United Kingdom
Ireland
Australia
Singapore
Germany
Canada
UAE
New Zealand
Germany
France
Ireland
Following are the lists of the Costs Covered by Auxilo Education Loan through GoStudyLoans:
| Things covered under Auxilo Education Loan through GoStudyLoans | Costs Covered by Auxilo Education Loan through GoStudyLoans |
| --- | --- |
| Tuition Fees | 0 - 65 Lakhs (Approx) |
| Living Cost | 6 Lakhs - 15 Lakhs (Approx) |
| Travel Expenses | 20,000 - 40,000 Rupees (Approx) |
| Others (Books/Uniforms/Computers) | 80,000 - 1,50,000 Rupees (Approx) |
Auxilo Education Loan without Collateral
GoStudyLoans powered Auxilo has both the options for student's loan with collateral or Auxilo Education Loan without Collateral through GoStudyLoans. Without Collateral is an amazing solution when it comes to financial requirements. The process is student-friendly, simple and convenient. The processing time for this loan is 10-12 days; preferred courses are masters and diploma courses in Management and STEM fields. Interest Rate for Auxilo Education Loan without Collateral through GoStudyLoans 11% to 14% also depending upon the profile of students. Other basic requirements without collateral are
He/she must be an Indian Citizen
He/She should be 18 years of age
Relevant qualifying examinations required like GRE, TOEFL, IELTS, GMAT, etc
He/she must have secured admission into the college, academy, and university abroad
There are co-applicants requirements also to qualify for unsecured Auxilo education loan through GoStudyLoans which are
The co-applicant needs to have a steady income source
The co-applicant must be a regular Taxpayer in India for which ITR documents are required (2 years)
Retired family members are not eligible as co-applicants
When a student is applying for an unsecured education loan there is no requirement to pledge any collateral. In such a case students all expenses are covered. Collateral for an education loan in Auxilo through GoStudyLoans can help lowering down the rate of interest so if possible students can go with the secured loan option as well. Secured education loan in Auxilo through GoStudyLoans helps students lower their interest rate.
---
Worried about Educational Loan ?
Get Assistance for

Free
I agree to GostudyLoans terms and privacy policy
or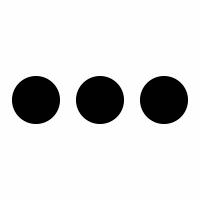 ---
Auxilo Education Loan with Collateral Through GoStudy
GoStudyLoans offers collateral-free education loans, so pledging collateral with Auxilo is a rare occurrence. In rare cases, Auxilo Education Loan with Collateral Security through GoStudyLoans helps in bringing down the interest rate or getting a loan sanctioned when the profile of the student is weak. Collateral For Education Loan In Auxilo through GoStudyLoans is accepted in terms of insurance policies, FDs, real estate properties, etc as the form of security. The collateral must be in the name of the parent, guardian, or the applicant himself. Minimum CIBIL Score For Education Loan In Auxilo through GoStudyLoans is 750 and also depends upon few other factors.

The list of accepted documents for the Auxilo education loan through GoStudyLoans is mentioned below:
Property Title Deed and Registered Sale Agreement
Original Registration Receipt for the above-mentioned agreement
Allotment Letter by Municipal Corporation/ Any Authorized Government body like MHADA, CIDCO, HUDA, JDA, GIDC ETC (if applicable)
Encumbrance Certificate (EC) to be submitted for the previous 30 years. This collateral document is generally known as Link Document.
Valid Copy of the municipality-approved building plan or plot layout.
Latest property tax bill or Latest electricity bill bearing the same address.
Auxilo Education Loan Abroad University List Through GoStudy
Today there are limitless possibilities for aspirants out there so do not forget to check out the loan list of institutions abroad accepting Auxilo education loans through GoStudyLoans. Auxilo not only covers extensive courses but some of the renowned universities and colleges all over the planet. Auxilo covers almost all the populated education destinations so get ready to participate with some of the best overseas institutions. Here is the List of top 50 abroad Universities accepted by Auxilo Education through GoStudyLoans.
| List of Universities accepted by Auxilo Education Loan through GoStudy | Pre Approved Education Loan amount by Auxilo through GoStudy |
| --- | --- |
| Syracuse University | 60 Lakhs |
| George Washington University | 65 Lakhs |
| New Jersey Institute of Technology | 65 Lakhs |
| University of Florida | 65 Lakhs |
Get ready to advance in your careers by studying in the land of ideas Germany or the most happening places on earth like the USA and UK. Auxilo has your back with well-ranked and top universities globally.
Eligibility Criteria for Co-Applicants for Auxilo Education Loans for abroad Studies Through GoStudy
There is an eligibility criterion for co-applicants set by Auxilo that ascertain their loan security. There are certain terms and conditions which co-applicants will have to follow such as
Co-applicant must be a citizen of India
Co-applicant could be a parent, legal guardian, sibling, or a blood relative
Co-applicant is going to be the primary debtor
He/she must have a bank account in India with the authority of signing cheques
Co-Applicant for Education Loan in Auxilo are also required to submit their documents to Auxilo
NACH Form
Last 6 months' salary account bank statements
The relationship proof with the applicant
Latest ITR and Form 16
Postdated cheques
PAN or any other valid document
---
---
Eligibility Criteria for Auxilo Education Loan Through GoStudy
Once you have decided to take an abroad education loan with GoStudyLoans there are Auxilo Education Loan Requirements through GoStudyLoans that you have to fulfill. There are various documents required like students need to provide their educational institution details for instance where they are planning to study, course-specific information, admission date, and other relevant information. All this information helps the lender in completing the loan process promptly. One must keep all the documents handy before they even apply for the loan. Make sure that you have all the original documents to avoid any delays. Documents required are
Academic documents: mark sheet of matriculation, 12th or PUC, and undergraduate level certification
Required Test documents: GMAT, GRE, IELTS, TOEFL scorecards
KYC related documents: Valid passport, voter card, driving license, Aadhar card, NREGA Card, tax receipts, utility bill, FPO, or any other document required by Auxilo
Process & Procedure for Auxilo Education Loan
The best thing about applying for an overseas education loan with Auxilo through GoStudyLoans is that it is lightning fast. The process is hassle-free and transparent. Within just a few simple steps you will be ready to achieve your dreams. Just keep in mind that you are fully prepared for the Eligibility Criteria for Auxilo Education Loan through GoStudyLoans to avoid any delays

Step 1: Once you have decided you should begin with the application process. Connect with GoStudyLoans where you will be guided about the exact requirements. They will ask you about your academic choices, university selection, etc. this will help them create a customized loan package for you.

Step 2: Once your application is submitted with Auxilo through GoStudyLoans along with supported Documents Required for Education Loan in Auxilo through GoStudyLoans your loan process will go under verification.

Step 3: Once your documents are verified you are intended to sign with co-applicants and provide collateral security if required in this stage. Application Process for Education Loan in Auxilo through GoStudyLoans has verified again a loan is structured according to the tailor-made needs of the students.

Step 4: Once everything is accepted the loan is disbursed. Even at this stage, few formalities are to be completed like additional documents (post-dated cheques, etc). The fee is also transferred directly to your institution and living expenses and others are transferred to the bank account of students. Auxilo Education Loan Processing Time through GoStudyLoans is 7-10 days.
Auxilo Education Loan Sanction & Disbursement Through GoStudy
Once everything is determined from your documents to eligibility criteria students will be contacted by GoStudyLoans for the further process. Students can also have in-person meetings with the loan officers & consultants at GoStudyLoans. The expert from GoStudyLoans is going to take all the specifications of students for reviewing all the information. All this is done to determine whether or not the student is eligible for a loan or not. All the required documents must be submitted digitally. Once the application gets filed with all the important documents, GoStudyLoans is going to process it. Once everything is confirmed to be free of errors your loan is approved and ready for sanction. The student will get confirmation of the loan approval via call or mail. To get a sanction letter students are required to pay the Processing Fee for Auxilo Education Loan through GoStudyLoans. The processing fee is about 1-2% of the loan that is sanctioned. Once you will pay the processing fee you are going to get a receipt of the Disbursement Letter for the Auxilo Education Loan through GoStudyLoans. Students need to sign the agreement for loan disbursement once the procedure is complete. The validity period is six months for the sanction letter.
Moratorium period for Auxilo Education Loan Through GoStudy
GoStudyLoans powered Auxilo offers a moratorium period of 6 months to a year after the student has completed his/her course. This is the period when students are not required to pay the loan immediately after completing their course. During this period, students can arrange and manage their finances and prepare themselves to pay back their loans accordingly. Students who can manage to pay their loan during the moratorium period should go for it as this will ease their interest burden.
Auxilo Education Loan Repayment Through GoStudy
Auxilo offers different loan repayment options to students through GoStudyLoans. There are different plans which students can choose according to their convenience. After completing the moratorium period students must start repaying the principal loan amount. Once the student's job is secured repayment commences. The loans are repaid in EMIs for a maximum repayment term that is ten years for Auxilo overseas education loan through GoStudyLoans. There are Auxilo Education Loan Repayment terms through GoStudyLoans that students can discuss initially with their loan officer. There are loan repayment calculators available that will help you in organizing your education loan. This calculator will help you get an overall idea of your loan repayment based on the loan options you will choose with Auxilo through GoStudyLoans.
GoStudyLoans Auxilo Education Loan EMI Exemption under Section 80E of IT Act
Obtaining education loans has its perks but only if you are taking them from the right financial institutions. Taking education loans helps you with tax relief. Under Section 80E if you are repaying your education loan the interest rate on the loan is permissible as a subtraction from the total income. The deduction is only valid for the EMI interest rate only. There is no benefit available for the EMI principal amount. This deduction claim is only valid for self, children, spouse, or student with a legal guardian. Parents are eligible for this deduction directly if they have borrowed an education loan for higher studies for their children. The deduction on the loan amount is only valid if the loan is borrowed from any financial institution, bank, or approved charitable institution.
---