GoStudyLoans Education Loan partnered with IDFC For Abroad Studies
In India, GoStudyLoans is the most trustworthy education loan provider. In partnership with IDFC, we offer low-interest loans.
A foreign country is, however, one of the most expensive places to study due to the fee structure and other costs like housing, transportation, and food. Candidates applying to universities abroad must submit a well-organised financing plan, whether for an undergraduate or master's degree. There are numerous Indian banks that assist Indian students with their finances so that they can fulfil their dreams of studying abroad. The IDFC Education Loan for abroad studies through GoStudy can be applied for in a simple and easy way.
---
9
Reasons to Opt for an IDFC Education Loan through GoStudy!

1
Comprehensive Loan Schemes
The IDFC Education Loans without collateral that GoStudyLoans brings you can help you save substantial money and pursue your overseas career dreams without any worries.

2
Keep your Family's Savings Intact!
The parents worked extremely hard to save cash for schooling and emergencies. However, the price of schooling is increasing fast, which frequently pushes them to spend their savings.

3
Professional & Expert Team
From the loan application process to the sanctioning and disbursement of funds, GoStudyLoans experts are not only experienced, but also proficient at selecting the most appropriate plans for you.

4
Covers Entire Tuition Cost
When arranging your higher education, there are a number of costs you must consider. You must evaluate the costs of tuition, books, supplies, living costs, travel expenses, library fees, study materials, learning assistance prices, and more.

5
Credit Rating
Your credit score can increase if you repay your student loan responsibly. Your trustworthiness to lenders rises when you have a strong credit rating. You will then obtain better deals on future financial products like credit cards, housing loans, and car loans.

6
Low CIBIL scores accepted!
IDFC education loans are still available even if your CIBIL score is less than 650 when you process with GoStudy

7
Unsecured Education Loan!
Our unsecured loans let you study at universities around the world without pledging any of your property!

8
Over 3,000+ Institutions Worldwide!
The IDFC Education Loan is accepted at over 50 colleges and universities around the world that GoStudyLoans has personally curated for you!

9
Easy Loan Process!
Through GoStudyLoans, you can bypass all unnecessary delays, long queues, and paperwork & get a sanction within just 5-7 working days!
---
Worried about Educational Loan ?
Get Assistance for

Free
I agree to GostudyLoans terms and privacy policy
or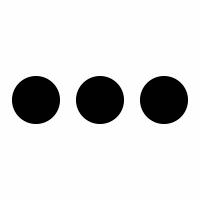 ---
IDFC Education Loan for Abroad Studies through GoStudy
Students can avail of IDFC Education Loan for Abroad Studies through GoStudy irrespective of their financial status, helping them pursue their dream of studying abroad. No doubt studying abroad can change your life for the better. For those who wish to pursue higher education abroad but find it difficult to secure funding, funding arrangements can now be made for their education. We live in an era of global connectivity unlike any other in human history. This kind of connectivity also created a dynamic environment of growth and learning among different countries. The opportunity to study in the country of our choice is just one of these opportunities. When considering the possibility of studying abroad, most people's first concern is the expenses they will need to incur. IDFC overseas education loan through GoStudy can provide the solution. There are many expenses that an IDFC Education Loan for abroad studies through GoStudy can easily cover. Our IDFC Education Loan through GoStudy will help us meet our financial needs for studying abroad by covering tuition fee, accommodation, travel, food, shopping, leisure, etc. The IDFC international education loan through GoStudy provides us with this amazing opportunity to pay for our academic expenses, as well as electronic gadgets & books.

Additionally, every aspirant must prove their financial ability before applying for a student visa to the country of their choice. In order to ensure a successful application for a student visa in a foreign country, IDFC Education Loans for foreign studies through GoStudyLoans is a crucial step.

It is nothing more than a cakewalk if you opt for an IDFC Education Loan through GoStudy. You can have an online consultation or meet a consultant face-to-face, and all your questions are answered, leaving you feeling excited and secure. At GoStudyLoans, we don't just provide education loans; we are your financial partners, ensuring that you make the most informed financial decision for your life, your education, and beyond!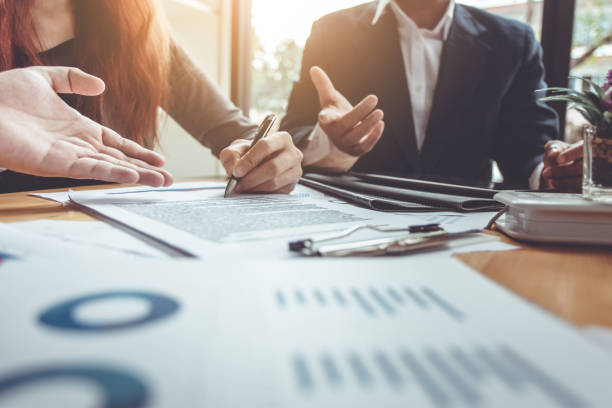 GoStudy's Interest Rate in IDFC for Abroad Education
Interest rates are a common procedure for lenders to pay for every authorised loan. The initial interest rate for a student loan from IDFC through GoStudyLoans for global studies is 10.25%. The spread of a rate of interest varies based on the borrower's overall credit score and the university the student intends to attend. The rates of interest, in this case, may be cheaper when the applicant has collateral than they would be for an unprotected IDFC Education Loan with GoStudyLoans. The Rate Of Interest For IDFC Foreign Student Loans through GoStudy is, nevertheless, quite flexible and occasionally organisational change management on your overall credit and program characteristics..
| Type of Education Loan | IDFC Education Loan Rate of Interest As Per Market | IDFC Education Loan Rate of Interest Through GoStudy |
| --- | --- | --- |
| Secured Education Loan (USA) | 9.5% | 9.25% |
| Unsecured Education Loan (USA) | 10.25% | 10.00% |
| Secured Education Loan (Others) | 9.5% | 9.25% |
| Unsecured Education Loan (Others) | 11.75% | 11.50% |
For IDFC Education Loan, EMI is calculated by using GoStudyLoans's Interest Rate as follows:

EMI = [Principal Amount x Rate of Interest x (1 + Rate of Interest) Tenure*] / [(1 + Rate of Interest ) Tenure* - 1]

There are 12 months in the tenure calculation.
What Are the Costs Covered by IDFC Education Loan through GoStudy?
Your education expenses will be covered completely by an IDFC Education Loan through GoStudy. Tuition fees, housing, food, travel, and lifestyle expenses are all taken care of holistically by the company. IDFC Education Loans cover the full cost of overseas education through GoStudyLoans for the following countries:
USA
Canada
Ireland
UK
France
Germany
Singapore
Australia
New Zealand
Austria
Belgium
Hungary
Italy
Poland
Spain
Switzerland
Denmark
Finland
Netherlands
Norway
Sweden
Minimum sanction amounts start at 1L and go up to whatever the educational requirements are. In addition, there is no specified upper limit & IDFC offers a variety of education loan options since each person's requirements are unique. Customers can feel confident that all needs are being met in a transparent & hassle-free manner with their representatives at their disposal to ensure their satisfaction.

The education loan is 100% funded, so no margin amount is required to be paid. GoStudyLoans takes care of all funding. So sit back and relax!

IDFC Education Loan costs covered by GoStudyLoans are listed below:
| Things covered under IDFC Education Loan through GoStudy | Costs Covered by IDFC Education Loan through GoStudy |
| --- | --- |
| Tuition Fees | 0 - 65 Lakhs (Approx) |
| Living Cost | 6 Lakhs - 15 Lakhs (Approx) |
| Travel Expenses | 20,000 - 40,000 Rupees (Approx) |
| Others (Books/Uniforms/Computers) | 80,000 - 1,50,000 Rupees (Approx) |
IDFC Education Loan through GoStudyLoans Without Collateral
The loans sanctioned fall into two categories. There is one IDFC Education Loan through GoStudyLoans that is secured by collateral, and the other is not secured by collateral. You can get an unsecured loan up-to 1 Cr through an IDFC Education Loan through GoStudyLoans if you have been accepted to one of the top universities in the world and do not wish to showcase your property. IDFC grants unsecured education loans based on the gross annual income of the borrower and the corresponding applicants, as well as a holistic analysis of their academic and financial profiles. Students willing to study abroad can apply for loans based on both the university's acceptance criteria and their creditworthiness, thus providing a lot of flexibility. Higher credit scores increase your chances of obtaining a GoStudyLoans education loan through IDFC.

In order to process an education loan through GoStudyLoans with IDFC without collateral, the following documents are required:
Unconditional/Firm/Confirmed Offer Letter
Co-Applicant's Income Proof
PAN Card
Academic Documents
Other Relevant Academic Scores - GRE/GMAT
IELTS/TOEFL/PTE/English Language Scorecard
Valid Passport
IDFC offers Pre Approved Loans through GoStudyLoans to students interested in studying masters in the United States even before they apply for a course.
Collateral For Education Loan in IDFC through GoStudy
Assets provided as a guarantee again for the loan's payment were referred to as collateral. As collateral for the authorised loan amount, candidates must provide the bank with conditional ownership of an asset that equals the loan balance for the school. Both for all banks and for all college loan amounts, it is not at all necessary.

For loans below 7,50,000 rupees, the Government of India prohibits all registered banks or non-banking financial organisations from holding any security (7.5 lakhs). For higher-ed loans, nevertheless, collateral is required. Candidates can utilise these kinds of collateral to obtain a student loan for international studies.

The accepted types of collateral for education loan in IDFC through GoStudy is as follows:
A house, flat, or apartment is any residential property without a standing mortgage.
IDFC accepts Fixed Deposits by registered NBFCs or banks with a letter of confirmation from the institution's manager.
Life insurance surrender value equivalent to the security coverage needed.
The non-agricultural part of the land.
It is therefore advantageous to have collateral to pledge when applying for an education loan. As a result, our chances of obtaining a loan increase, and we may even receive a less expensive rate of interest.
Universities accepting IDFC Education Loans through GoStudy
Some of the world's best universities are located in the foreign countries. IDFC offers Education Loans through GoStudy at comparatively affordable interest rates, and many Indians want to pursue their higher education at some of these institutions. Most of these debts are redeemable once the program is over.

Below is the List of top 50 abroad Universities accepted by IDFC Education Loan through GoStudy
| List of Universities accepted by IDFC Education Loan through GoStudy | GoStudy's Pre Approved Education Loan Amount by IDFC |
| --- | --- |
| Syracuse University | 60 Lakhs |
| George Washington University | 65 Lakhs |
| New Jersey Institute of Technology | 65 Lakhs |
| University of Florida | 65 Lakhs |
---
Worried about Educational Loan ?
Get Assistance for

Free
I agree to GostudyLoans terms and privacy policy
or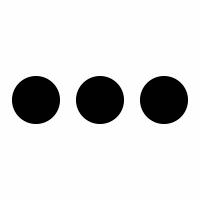 ---
Co-Applicant For Education Loan In IDFC through GoStudy
It is common for applicants to have a co-applicant for IDFC education loan through GoStudy, unless they are very wealthy with a lot of assets & wealth. Considering that an education loan is a huge sum and a huge responsibility, having a co-applicant with a secured financial profile can greatly improve your chances. If the applicant is unable to repay the loan due to unforeseen circumstances, it acts as an additional security for the lending institution.

Co-applicants for education loans in ,IDFC through GoStudy who have been accepted are as follows:
Parents
Parents-in-law
Spouse
Siblings
Maternal Uncles & Aunts
Paternal Uncles & Aunts
Eligibility Criteria for IDFC in Loan through GoStudy
Evaluating your ability to qualify for an education loan is crucial and, first and foremost. IDFC International Education Loan basic terms and conditions that are strategies implemented by any bank when providing an education loan are listed here. Please keep in mind that specific banks may have different eligibility requirements that must be fulfilled when completing a request.

Checking Eligibility Criteria For IDFC Education Loan qualification to qualify for an education loan ought to be your top priority. The list consists of the typical terms and restrictions that just about any bank will usually adhere to when making college loan grants. Please be advised that every bank may have unique qualifying requirements that must be fulfilled when making a request to that specific bank.
---
---
Documents Required for IDFC Education Loan through GoStudy
Taking out an education loan is one of the easiest ways to fulfill your dream of studying abroad. In support of your education loan, you will need a number of documents. The following documents are required for IDFC Education Loan through GoStudyLoans:
KYC of Student
Documents relating to the student's education
Detailed information about the course and fee structure at your preferred university
Unconditional/Firm/Confirmed Offer Letter
Co-Applicant's KYC
Co-Applicant's Proof of Income
Student's income tax returns for the last three years (if applicable)
Co-applicant's income tax returns for the last three years
A copy of the birth certificate
The proof of a co-applicant's relationship
Co-applicant's bank statement for the last three months
Collateral Documents
In addition to the documents mentioned above, each student may need additional documentation.
Process & Procedures For IDFC Education Loan with GoStudy
As a GoStudyLoans partner, IDFC is one of the country's largest financial institutions offering education loans to students. As part of the application process for education loans in IDFC with GoStudyLoans, the student approaches the financial partners at IDFC and informs them about the amount of financial assistance to be provided, the institution of choice, the course, and the full identity of the co-applicant.

You will receive a formal loan letter from IDFC once you have been cleared in the first round of verification checks. The loan letter will contain all the elaborate documentation required to process the loan.

Second, IDFC Education Loan processing fees through GoStudyLoans are nominal, ranging from 1-2% of the loan amount. Nevertheless, there are several parameters that are considered when determining the final processing fee, and thus this is at IDFC's discretion.

The GoStudyLoans IDFC education loan process time is 5-7 working days after you submit all the relevant documents. Following the review and signing of the loan agreement, the loan amount will be disbursed via electronic transfer, DD, or cheque at the earliest convenience.
IDFC Education Loan through GoStudyLoans Sanction & Disbursement
A sanction letter for just an IDFC Education Loan For Foreign Studies affirms that the loan has indeed been approved and contains all required info, including the courses, college information, the total amount of loan that has been accepted for schooling, the applicant's and founder, the applicant's this same guarantor's name (if applicable), the rate of interest, the repayment, the nationwide ban period, as well as other information.

The letter must be a full sanction letter; it cannot be an approval in principle sanctioning letter or else an in-principle sanctioning letter of in-principle approval. Due to pending criteria that have not been satisfied, the latter is not accepted by universities as proof of a home loan.

IDFC Education Loan for Abroad Studies is ready to be disbursed or released in accordance with the conditions once the sanction has indeed been completed. The money will be handed out in Indian National Rupee (INR). Usually, the tuition cost is paid directly to a higher education institution or in accordance with the secured loan conditions between the borrower and GoStudyLoans.

The co-bank applicant's account or the student's account will receive the funds for the extra costs a student will incur that are authorised by the sanctioned amount. According to the borrower's needs, the disbursement may be provided in full or in part, yet again at the partners' discretion.
Moratorium Period For IDFC Education Loan through GoStudy
IDFC Education Loans through GoStudyLoans are subject to a moratorium period. Once the loan has been disbursed, the student cannot begin repaying the EMI immediately. As part of the moratorium period, you will be required to pay a partial simple interest repayment, which starts at INR 2,000, which is the lowest rate in the market. Therefore, ensure that you clearly understand the moratorium period before proceeding.
IDFC Education Loan Repayment through GoStudy
If it is within their category of limits, which range from 12 months to 180 months, you could choose a tenure suitable for you under the IDFC education loan repayment conditions with GoStudyLoans. There are various possibilities for repayment during this time.

IDFC will not provide the various repayment options for Education Loans via GoStudyLoans by Half Simple Interest, Simple Involvement, EMI, or a Full Nationwide ban period.

Through GoStudyLoans, IDFC Education Loans can be repaid in various ways
Simple interest with partial payments
Simple Interest
EMI
IDFC does not offer a full moratorium period.
IDFC Education Loan through GoStudyLoans EMI Exemption under Section 80E of IT Act
Along with assisting you to pay for your higher ed, an education loan can help you save a significant amount of tax. If you fulfil the requirements of Article 80E, the income on any student loans you had incurred and are currently repaying may be removed from your gross income.

However, the discount is only applicable towards the principal component of an EMI. The principal portion of an EMI has no tax advantages.

This deduction is only accessible to one person. HUF taxpayers or any other type of tax are not qualified for it.

The loan should be used to pay for the higher education of the debtor, their wife, the kids, or a pupil over whom they have legal custody.
---