Education Loan For bachelors in the UK Through GoStudy
For Indian students who want to study in the UK it is a dream come true with an education loan for bachelors in the UK through GoStudy, India's leading education loan provider.
It's an excellent chance for a student to earn a degree from the top United Kingdom (UK) Colleges and Universities education loans for bachelors in the UK through GoStudy. The top universities around the globe are found in the United Kingdom (UK). A lot of Indians would like to go to these universities for higher education through Education Loan For bachelors in the UK through GoStudy with comparatively low rates of interest.
---
9
Factors That Get A You UK Education Loan without Collateral through GoStudy

1
No requirement of income proof!
With GoStudyLoans, getting a non-Collateral Education Loan in the UK is possible just by submitting your KYC.

2
Collateral-free educational loan!
You can approach GoStudyLoans and receive money from partners at the amount of interest you are willing to pay, even if you don't have any collateral to pledge or invest into.

3
No penalty for late repayment!
GoStudyLoans gives you the option of a grace period prior to the time when repayments start, and doesn't charge any additional fees for late payments.

4
University of your choice!
It is important to choose the right university, and at GoStudyLoans, we've negotiated and also included most of the institutions for a loan to study in the UK with no collateral!

5
No margin money!
The loans for education offered by UK education loan through GoStudyLoans will cover up to 100 percent of the cost.

6
Helps in building your credit score!
The process of getting an education loan and later paying it back is a fantastic opportunity for students to boost their credit score by making sure they repay the loan on time.

7
100% Coverage!
GoStudyLoans offers 100% coverage, meaning zero margin money, and fully funded with 100% financing, including tuition fees and living expenses!

8
Fastest loan sanction!
GoStudyLoans procedures are in place to speed up the documentation and provide a seamless experience for you.

9
Pre-admission loan!
The pre-admission loan provides evidence of funds that assists in securing admission confirmation to your chosen field!
---
Worried about Educational Loan ?
Get Assistance for

Free
I agree to GostudyLoans terms and privacy policy
or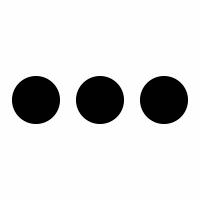 ---
Education Loan for Bachelors in the UK Through GoStudy
The UK was always considered to be a popular destination for students who are studying abroad. Over 5 lakh people are taking classes at UK universities. Undoubtedly, India is the second most prestigious nation from which the majority of students are studying in universities within the UK. Students who want to be admitted usually seek financial aid to fund their studies abroad. To accomplish this, a university student loan in the UK or a bachelor's loan within the UK is among the most popular options among students worldwide. The loans provided by various institutions help you fund tuition costs and other expenses related to going abroad to study. You can find education loans for bachelors in the UK through GoStudyLoans for Indian students at the lowest interest rates with concessions added when you do thorough research. Nowadays, applying for a student loan UK is an easy procedure as opposed to the cumbersome forms that were required in the past. Apply for the most effective loans for students in the UK with education loans in India for bachelors in the UK through GoStudy and fulfill your dream of studying abroad!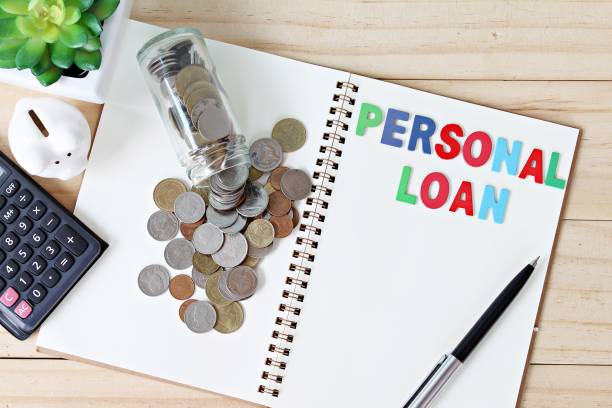 Interest Rate For Education Loan To Study in the UK without Collateral through GoStudy
Interest Rates On Education Loans at the UK For Abroad Studies through GoStudyLoans provide a fair rate of interest compared to all NBFCs for Non-Collateral and Collateral Loans. At present, the ROI ranges from 11%-13 percent for secured loans as well as unsecured loans. Based on the ratings of credit of the applicant, the co-applicant, and their incomes, as well as the profile of the student, the score is then compared to an educational loan. The interest rate for Unsecured education loans in the UK is generally a little more than a secured loan. Interest Rate for International Education Credit is one of the financial institutions in a position to provide the largest amount of credit (No higher limit in secured) and up to Rs.80 Lakhs (Unsecured). Secured education loans In the UK, they examine the student Profile and also their IT returns of parents, Cibil Report and Collateral Security.

The interest rate for UK education loans without Collateral through GoStudyLoans is heavily influenced by the security provided by the lender. Then, it is dependent on the students' profiles. They use an easy interest rate and monthly rest to determine the interest rate for educational loans.

Below are the interest rates that are available for loans for education in the UK without Collateral through GoStudyLoans:
| Type of Education Loan | Education Loan Rate of Interest As Per Market | Education Loan Rate of Interest Through GoStudy |
| --- | --- | --- |
| Secured Education Loan (USA) | 9.5% | 9.25% |
| Unsecured Education Loan (USA) | 10.25% | 10.00% |
| Secured Education Loan (Others) | 9.5% | 9.5% |
| Unsecured Education Loan (Others) | 11.75% | 11.50% |
Additionally, this mathematical formula is used to calculate EMI calculated based on the interest rate of an Education Loan for the UK without Collateral through GoStudyLoans:

EMI = [Principal Amount x Rate of Interest x (1 + Rate of Interest) Tenure*] / [(1 + Rate of Interest ) Tenure* - 1]

Please be aware that the tenure calculation is in months.
What are the costs that are covered in an education loan without Collateral through GoStudyLoans in the UK?
Many people have a narrow perspective regarding education loans for students in the United Kingdom and think of them as a form of finance that can only be used to pay for tuition costs. However, as time passes, the structure for the education loan for bachelors in the UK for Indian students has evolved and now covers many more things than most people could imagine.

The following expenses, which may differ from one lender to the next usually covered by lenders who offer student loans in the UK, including:
Examination and laboratory fees library fees
Fees expected for accommodation
College the purchase of instruments, books, and equipment
Travel expenses
Deposit for caution, refundable
Insurance premium for the student (if applicable)
Other expenses such as studies or thesis work, laptop purchase
The colleges in the UK are consistent as the best universities worldwide, drawing an array of Indian students each year to be admitted into the program they desire. Studying in the UK allows students to meet people of diverse nationalities and learn about their diverse backgrounds. Overseas education loans are the best education loans for bachelors in the UK through GoStudy, allowing students to attend universities at a reasonable cost. UK universities are constantly monitored to ensure they adhere to the highest standards of research and learning as set by the government.

Below is a list of the institutions offering financial services which offer a loan for education in the UK with no collateral:
HDFC Credila
IDFC First Bank
Axis Bank
ICICI Bank
Auxilo
Avanse
Incred
| Things covered under Education Loan through GoStudy | Costs Covered by Education Loan through GoStudy |
| --- | --- |
| Tuition Fees | 0 - 65 Lakhs (Approx) |
| Living Cost | 6 Lakhs - 15 Lakhs (Approx) |
| Travel Expenses | 20,000 - 40,000 Rupees (Approx) |
| Others (Books/Uniforms/Computers) | 80,000 - 1,50,000 Rupees(Approx) |
Unsecured Education Loan for Bachelors in the UK Through GoStudy
The amount of the education loan in India for bachelors in the UK through GoStudy that is not collateralized is based on several elements. In accordance with the conditions and terms that apply to applicants, they must take out insurance on their education loan in order to use it as a form of security against their loan for education or, in other words, an UK unsecured education loan. Insurance for your education loan that isn't collateralized through the UK is highly advised.

In order to obtain a UK education loan to study abroad through GoStudyLoans with no security. The following documents are required:
Unconditional/Firm/Confirmed Offer Letter
Co-Applicant's Income Proof
PAN Card
Academic Documents
Other Relevant Academic Scores - GRE/GMAT
IELTS/TOEFL/PTE/English Language Scorecard
Valid Passport
Collateral For Education Loan In the UK Through GoStudy
It can be difficult for students to work and learn, particularly if they're studying in a nation that's not their home. It is also one of the most effective methods of ensuring an income that is steady even if you are unable to take out an overseas student loan!

If a student decides to pursue a degree abroad, they need to be sure to have enough money to pay for his tuition fees and other living costs. In order to pay for the steep tuition costs, the majority of students obtain an Education Loan For bachelors in the UK through GoStudy through a bank or a privately owned financial institution. It aids students in fulfilling their ambitions and attaining their goals in the world.

The most popular types of collateral that are acceptable for loans to students through the UK are:
Flat, House, or Apartment, a residential property that's not being loaned on a long-term basis
Fixed Deposits are issued through an approved NBFC, or one that is nationalized, as well as an acknowledgment letter, signed by the manager's appointment and sent to the UK university's account.
The Surrender Value of Life Insurance Policies equates to the required security coverage.
Nature-based non-agricultural land
Two types of loans can be approved in the UK Education Loan. One is a UK education loan with no security and the second one is a UK secured loan for education through GoStudyLoans.
University-wise pre-approved amount for unsecured education loan to study in the UK Through GoStudy
GoStudy's financial services education loan for students studying abroad is the largest brand within the Education Loan Industry. It has 2000 colleges and universities offering more than 9000+ courses spread across 56 countries. The complete list of institutions worldwide accepting UK education loans offers loans for the disbursement of pre-visa and pre-admission loans and bridge loans and fast track loans and benefits based on your score and ensure that applicants aren't faced with issues regarding financial issues while studying abroad to help them advance their careers to the next step.

Below is a list of universities that have been approved by banks to take out unsecured education loans to pursue a degree in the UK through GoStudyLoans.
| List of Universities accepted by Education Loan through GoStudy | GoStudy's Pre Approved Education Loan Amount |
| --- | --- |
| Imperial College London | 40 Lakhs (Approx) |
| University of Southampton | 40 Lakhs (Approx) |
| University of Birmingham | 40 Lakhs (Approx) |
| University of Manchester | 40 Lakhs (Approx) |
---
Worried about Educational Loan ?
Get Assistance for

Free
I agree to GostudyLoans terms and privacy policy
or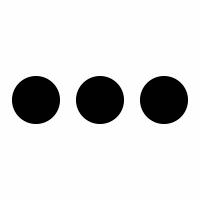 ---
Co-applicant for the UK Education Loan without Collateral through GoStudy
For an unsecured education loan for the UK through GoStudy, it is very important that you have a co-applicant. In general, it is the case that only blood relatives (like the parents and siblings) are considered to be the co-applicant. Suppose your primary co-applicant profile doesn't entirely match the Auxilo Education Loan requirements. In that case, you can include a second co-applicant to enhance the strength of your Auxilo Education Loan Application. The co-applicant to obtain a loan for education in the UK takes into account factors such as the student's academic records and entrance test results, the academic background of the university or college, and the courses and gaps in academics that are evaluated to determine the percentage of employment that the student earns.

If you meet the criteria of the provider of education loans and you are eligible for the loan, your study will be returned.

Below is a list of applicants for the Non-Collateral Education Loan for the UK who are eligible:
Parents
Parents-in-law
Spouse
Siblings
Maternal Uncles & Aunts
Paternal Uncles & Aunts
Eligibility Criteria For Education Loan for the UK Without Security through GoStudy
Before you can understand the whole process regarding student loan finance in the UK and all that is involved, review the basic requirements for obtaining International student loans from the UK. The criteria below are the norm, and with various institutions and institutions, the requirements can differ in accordance with their processes. Apart from that, there are additional requirements for an education loan with no collateral in the UK through GoStudy that is as follows:
It is essential to be citizens of India, and at least 18 or your parents must apply for the loan on your behalf.
You must have valid admission to an approved UK institution.
A co-applicant that is a spouse or parent is required.
Co-applicants should have a stable and reliable source of income.
---
---
Documents required for Education Loan for the UK without Collateral through GoStudy
The requirements for applying to borrow student loans for students from abroad in the UK differ based on the lender. Some rules are common to every bank, including the documents you need to provide along with the loan application form. The documentation mostly are consist of the following elements:
Evidence of residence/ address (either) or a recent copy of the Telephone Bill or Water Bill or Electricity Bill Piped Gas Bill or a copy of passport or Aadhaar Car/Driving License
Identification proof (either) or PANor Driver's License/ Passport or Voter ID card
Valid Indian Passport
Entrance Exam results that has allowed admission to be gained, such as GMAT and GRE scores, as well as TOEFL scores from IELTS.
Documentation of admission Acceptance Letter or letter from the Institution.
Two passport-sized photographs
Process & Procedures For Unsecured Education Loans for the UK through GoStudy
UK education loan is among the biggest financial institutions in the country, offering education loans to thousands of students to finish their education. The process of applying for the best education loan for bachelors in the UK through GoStudy begins with the person calling their financial advisors in the UK and being informed specifically of how much financial assistance is required for education and the particulars regarding the academic program offered at the school of choice along with the complete information about the applicant.

Once you have started a UK Loan process, you're immediately assigned a Financial Counselor who'll follow up on your UK Education Loan application from beginning to end. Your Financial Counselor will provide individual assistance with your education loans help.

UK education loan for Indian students through GoStudy processing time for educational loans is about 10 to 15 days after the submission of all required documents. After the agreement for the loan for education is approved and signed, the loan amount is paid first through a DD or Cheque or the use of an online transfer.
Sanction & Disbursement of Education Loan without Collateral through GoStudyLoans for the UK
A sanction letter for a UK education loan document affirms that the loan has been approved. It also contains all the necessary information to be included, including the program, the institution's information, and the amount accepted to fund education. It also includes details of the individual applying, as well as that of the co-applicant, as well as the name of the guaranteed (if it is the situation), the interest rates and the repayment period and moratorium duration, and other details. The documentation required prior to payment of the loan is listed within the UK Sanction letter. Self-attested copies of the documents need to be sent to the designated UK executive. They will also have to confirm their signature at their current bank by filling out a signature verification form.

Be aware that the transfer of funds from your loan to foreign exchange and the subsequent transfer to your university bank account can be between 3 and five days. It is therefore recommended that you start your loan disbursement process 12-14 days before the date of payment for the cost. The loan will be disbursed in monthly installments based on the length of a semester as deemed necessary by the institution you work for.
Moratorium Period For Education Loan without Collateral through GoStudyLoans for the UK
The loan's moratorium is the period during which the borrower isn't required to repay it. The time period usually lasts six months following the graduation of students or for three months following the time they begin work. This is an extremely useful benefit for students as they have time to look for the perfect job and save their money until the day when the repayment date arrives. But, they can decide to start repaying the loan before they complete the course. It is possible to inquire about the moratorium period thoroughly and be aware of specifics before you take action.
Repayment for Education Loan for Bachelors in the UK Through GoStudy
If you are looking for repayment options available for an education loan in the UK through GoStudyLoans with no collateral, you can have the option of selecting an appropriate term, which ranges between 12 and 180 months in a typical.

The various types of options to repay a Non-Collateral Education Loans for the UK are:
Partial Simple Interest
Simple Interest
EMI
Full Moratorium Period
Tax Benefit For Unsecured Education Loan for the UK through GoStudyLoans under Section 80E of IT Act
Section 80E deductions are available for the interest portion in an education loan through GoStudy following the time the borrower has begun repaying the loan. In accordance with the Income Tax Act, "higher education" refers to any type of study completed following the passing of an examination called the Senior Secondary Examination or it's equivalent at any other university, school, or board that is recognized to be a recognized institution by the Central Government. The educational loan that is provided for foreign study can also be deducted in section 80E. The deduction may also be utilized to pay back loans for vocational training. It is crucial to remember that this deduction can only be claimed when the repayment of the loan was actually made in the financial year.
---